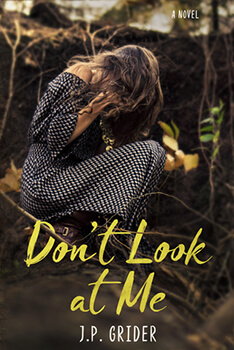 Don't Look at Me
J.P. Grider
Publication date: March 29th 2018
Genres: New Adult, Romance, Suspense
Haven:
A diligent hand carved this hole in my face.
It stole my confidence, my identity, and ended my short-lived career as a broadcast journalist.
I am now unemployed. Alone. Ugly.
And expected to get over it and move on.
Go on living life as usual—as if the world doesn't judge the grotesquely unattractive.

Quest:
It's been three years since I was kicked out of the Army for nearly killing the opposition's militia commander with my bare hands.
I am now unemployed. Alone. Angry.
And expected to forget the nightmares that hold me hostage and move on.
Go on living life as usual—as if the world doesn't judge a dishonorably discharged ex-soldier.

Don't Look at Me is a modern-day Beauty and the Beast tale—reversed and twisted. Because even the ugly need a good story, and even the beautiful are ugly deep down.
Questions for Haven Quinn
(a character interview)
Q: If you had a free day with no responsibilities and your only mission was to enjoy yourself, what would you do?
A: Drink tea and read books. Do you really have to ask?
Q: What impression do you make on people when they first meet you? How about after they've known you for a while?
A:  Well…BEFORE the 'attack' I always thought I made a good first impression. But now…AFTER…I don't want to know what they think of me.
Q: If you could spend the day with someone you admire (living or dead or imaginary), who would you pick?
A: Papa Hemingway. No, Jules Verne. No, Stephen King. No, Nicholas Sparks. No, J.K. Rowling. No…you know what? This question is too difficult to answer. Can I pass?
Q: Do you think you've turned out the way your parents expected?
God, no. I'm sure my mother didn't expect me to become this…this…this BEAST!
Q: What's the worst thing that's happened in your life?
A: My attack, of course. I never want to relive that horror again.
Q: What did you learn from it?
A: I learned that it's what I feel about myself, and not what others think…not what Mother thinks, that matters.
Q: Tell me about your best friend.
A: Marisela is theeee best! She is straightforward, gutsy, and fun. If I could be like anyone else in the whole world, I'd want to be like Marisela. I'm lucky to have her as a friend.
Q: What would you like it to say on your tombstone?
A: Haven Quinn – she liked books, she liked tea, and she liked herself…let's hope I can live up to that one.
Q: Describe your ideal mate.
A: An ex-soldier with a chip on his soldier???
Q: What are you most afraid of?
A: Being afraid of being judged. I don't want to be afraid of being judged. I want to not care if someone comes to their own ugly opinion about me. I want it to only matter what I think of myself and my choices…and God. I care what God thinks.
Q: Are you lying to yourself about something?
A: I was lying about something. Something my mother put into my head.
Q: What is it?
A: Now, now…you wouldn't want me to spoil my story now, would you?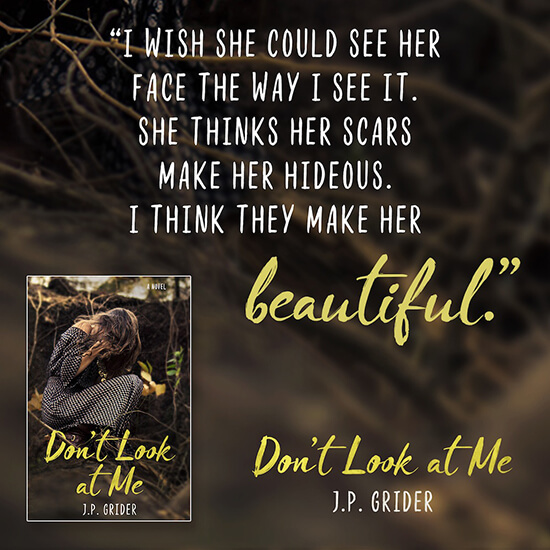 GIVEAWAY!
a Rafflecopter giveaway