A Game of Sins
by Zurie Brunelle
(My Wicked Prayers, #1)
Publication date: June 30th 2019
Genres: Adult, Contemporary, Romance
Kenzie Adams wasn't expecting to fall for Luke Bennett, the young, sexy priest-in-training. When she propositioned him it was for just one night in the Game of Sins.

Kenzie's new college roommates at St. Theresa's, an all-girl's Catholic college, invited her to join them in a competition, handed her a scorecard, and explained that there were points for every sin they convinced the priests-in-training at the adjoining school to make.

Luke Bennett was just to be the first conquest, not the only man she can touch.

But Father Luke teaches her the power of obedience, and the pleasure at the edge of pain. He knows how to make her crave every sin, and soon Kenzie's scorecard is forgotten. Luke plans to be a man of the cloth, but right now he is the answer to Kenzie's every wicked prayer.

When her father discovers her fall from grace, Kenzie's future comes rushing to the present in the shape of a forced engagement to a sexy young lawyer, Bastian, who has demanded Kenzie as a "signing bonus" for selecting her father's firm. Torn between the priest she loves and the lawyer she will marry, Kenzie tries to find a way to get both what she needs and what she wants.

Kenzie, Luke, and Bastian's story will continue in the book 3. Her roommate Astrid's Wicked Prayers will pick up in book 2.

Intended for readers 18+. Book 1 in the series.

Sneak Peek from A Game of Sins
"No," Luke said firmly. "I don't want to rush things, Kenzie. I'm not sure what kind of men you're used to, but—"
"I've been seeing someone," I said shakily. "I lied, Luke. I'm seeing a man. A priest."
Luke stopped touching himself. "Why? Why would you do that to yourself? A man like that can't give you a future, even if he wanted to."
"I think he wants to," I admitted. "He's struggling."
Luke nodded. "I'm sure he is. He probably realizes what an amazing woman you are. It must be hard to realize he can't have you no matter how much he wants to."
And I felt a rush of anger; even in our illusion, the truth was threatening to ruin my mood. I didn't want Luke to be maudlin. I didn't want to think about the things I couldn't have. So, I shoved all of that away. "I'm here with you, though."
Slowly, I walked toward him. I paused at the foot of the bed and kicked off my shoes. "I know I'm too forward, Luke, for our first weekend together. Can you forgive me?"
"Don't. We can't." Luke looked panicked.
"Why? Are you a priest, too?" I removed my blouse and unhooked my bra. "I thought I was here with Luke Thornton, not a priest who isn't supposed to have sex. Who I am here with, Luke?"
"Kenzie . . ."
I stayed there at the foot of his bed, watching him as I dropped my bra and cupped my breasts, caressing them, plucking at my nipples so they stood firm in his gaze. "I can't help myself, Luke. I like you so much."
He stared, and I felt powerful. He watched me like there was no way to resist, no way to stop what was about to happen.
I unfastened my jeans and took another step. I paused at the side of the bed and peeled my jeans off. I stood within reach, wearing nothing but a sliver of cloth that masqueraded as panties.
"Who are you, Luke?" I asked.
He closed his eyes and admitted, "Yours. Whoever I am, I'm still yours." He whispered, "God forgive me."
Then he reached out and tore my panties so they fell to my feet.
"I'm not really a virgin," I admitted with a smile. Then I stepped close to the bed and put one knee on the mattress at his hip.  "I just didn't want you to reject me. Will you make love to me, Luke?"
"Just Luke," he murmured, and I wasn't sure if he was talking to me or to himself. "Not Father Luke."
He grabbed me and rolled me onto the mattress beside him.
This was different, slower in a way that wasn't about denial games.  Luke was kissing me, touching me, caressing my hip, my stomach, my arms. It was like he had to touch every inch of skin. I felt like he was memorizing the curves and valleys of my body.
"I want to make love to you," he said between kisses on my hip. "I want you, but–"
"I know we just met," I interrupted. I could accept that answer, not the other one—the real one.
He was propped up on one arm looking down at me. "I can't, Kenzie. Not that."
Silently, I cursed his continued self-control. Aloud I said, "I want to feel loved, Luke. I want . . ."
I didn't know how to say the words, to explain that I wanted to feel like I mattered to someone. I wanted to matter to him. I knew I did. I knew he was wrestling with his life because of me. In that moment, I still wanted more.
"You matter," he whispered. "Let me show you."
The aggression I was used to from him was absent. Slowly, like I was a gift he'd just received, he touched and kissed, licked and stroked.
I was rebuffed every time I tried to reciprocate.
"Only you," he whispered against my stomach as he slid to the floor at the foot of the bed. Out of my reach. I was left grasping the sheets in my fists.
He pulled my body toward him, looked up at me, and said, "I cannot offer you next week. I cannot offer you the day after tomorrow. You matter, though, Kenzie. I want you remember that. Whatever happens next, remember that you are valued, treasured, desired."
And Luke spent the next two hours showing me just how much I mattered. He took nothing for himself.  When he finally orgasmed, it was without being touched once or being in my body.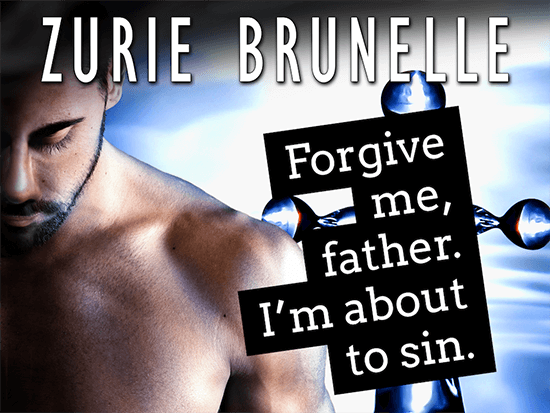 GIVEAWAY
Blitz-wide giveaway (INT)